FORKLIFT SALES
New and used forklift sales, second-hand forklifts and new forklifts by Hc Forklifts, Agrimac and Artison.
Our partnership with lift trucks as a regional authorised dealer, allows us to offer you the best in design engineering and reliability together with packages competitively priced to suit all individual customer requirements.Please contact us for further information.
Full range of new and used forklifts including diesel, gas, electric, counterbalance, reach and pedestrian.
Full range of tyres-sold pneumatic, resilient super elastic.
Full range of forks and lift chains all with certification.
Full range of forklift attachments – fork extensions, tipping skips maintenance platforms, drum rotators, carpet booms etc
Full range of seats, lights, flashing beacons, oil, fuel and temp gauges.
Full range of spare parts for engines, brakes, transmission, steering, filters etc.
New and used traction batteries.
Full range of pallet trucks, scissor lift, weigh scale trucks and powered pallet truck
Licensed credit broker facilities offering lease hire, lease purchase and short and long term hire on all forklifts.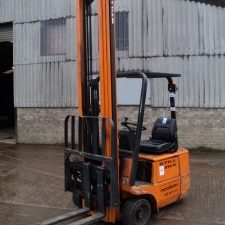 STILL R50-15
Electric Reasonable Condition
Warehouse Tyres
7.7 Meter Full Free Lift Side Shift
Everything Works Good Cheap Truck
Prices on Application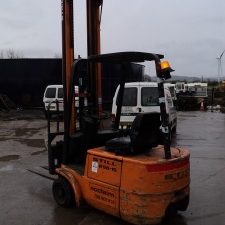 CONTACT US