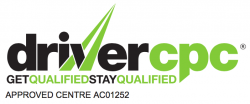 Driver CPC Training
Beech Forklifts has been delivering CPC training along with our Forklift, First Aid, Plant and other industry related subjects for many years. We offer all courses in 7 hr JAUPT approved blocks which can be delivered at your place or ours.
The courses we offer at present are:
TACHOGRAPHS AND WALK ROUND CHECKS – This covers all the legal requirements for operating both a digital and analogue tachograph. Operator licencing, the role of DVSA on the roads, and concludes with an in depth look at the Daily Walkround Checks.
FIRST AID – This gives you basic first aid skills and can also count towards an Ofqual approved Emergency First Aid at Work qualification.
MANUAL HANDLING/LOAD HANDLING – Did you know that incorrect manual handling is one of the most common causes. of injury at work. With subjects covered in one day, this course is an ideal way to reduce the risk of workplace manual handling injuries.
YEARLY REFRESHER – This is just a general update on industry news, a recap on tachographs, safe loading, safe driving, and highway code.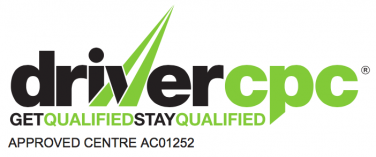 FORS APPROVED SAFE URBAN DRIVING COURSE

Our Safe Urban Driving course is designed for professional drivers
The Aim of the course is to make drivers aware of the risks of the road in relation to vulnerable road users Trainees will gain information about road accident statistics involving LGV and vulnerable road users and to raise awareness of the risks to cyclists and how to assess a situation to reduce risk.
The course can contribute towards DriverCPC. Our courses are FORS Approved and meet the CLOCS standard and requirements of managing Work Related Road Risk (WRRR).
CHECK YOUR COMPLETED DRIVER CPC HOURS HERE
The Driver Certificate of Professional Competence (CPC) became a legal requirement for everyone operating an LGV vehicle over 3.5 tonnes from September 2009.
Drivers must undertake 35 hours of training every five years in order to meet the CPC requirement. The training must consist of approved courses and we are proud to be able to offer these.
So, whether you are a driver or fleet manager, we can offer you the assistance and expertise to help you prepare and adjust to this new legislation.
What is Driver CPC?
Driver CPC has been developed as a requirement of the EU Directive 2003/59, which is designed to improve the knowledge and skills of professional LGV and PCV drivers throughout their working life.
There are two parts to the legislation:
The Initial Qualification that must be achieved by new LGV and PCV drivers along with their vocational licence to enable them to use their licence professionally.
Periodic Training, which involves all professional drivers undertaking 35 hours of training every 5 years.
Why has it been introduced?
To improve the knowledge and skills of lorry and bus drivers – helping:
road safety (and thus all road users)
the road freight and passenger transport industries (better staff performance, better recruitment and retention, more economical vehicle usage)
professional drivers (skill levels and maintenance, career opportunities, professionalism)
the environment (reduced fuel consumption and vehicle wear)
Why is it important?
Driver CPC has been introduced across Europe to improve all drivers' knowledge and skills within the industry. It will be necessary to be legally complaint by September 2014 for LGV.
Is Driver CPC mandatory?
Yes – it is mandatory for all professional LGV drivers.
How does it differ from Transport Managers CPC?
CPC (Certificate of Professional Competence) is the qualification needed to operate an 'O' Licence. Although the new legislation is called Driver CPC its full title is Driver Certificate of Professional Competence. This should not be confused with the Transport Managers CPC.
Which drivers of what vehicles does it affect and from when?
New drivers acquiring an LGV vocational entitlement (C1, C1E,C or CE licence) after the 10th September 2009 will have to obtain the initial Driver CPC in addition to their licence to drive professionally.
Existing drivers who already hold a vocational licence on the 10th September 2009 (LGV) are exempt from the initial Driver CPC. This is known as "acquired rights". However, they still have to take periodic training consisting of 35 hours every 5 years.
What size of fleet is included?
Any size fleet are included within the Driver CPC legislation, From a' one man band' to a large corporation. If the company employs professional PCV or LGV drivers they must take their Driver CPC training to comply with this EU regulation and validate their driving licence.
Are there any exemptions?
The DVSA guide sets out examples and tells you if the Driving and Vehicle Standards Agency (DVSA) thinks you'd be exempt in some situations. However, this doesn't carry any legal weight.
Only a court can make a decision on how the rules about Driver CPC are interpreted.
You should get legal advice if you're not sure if you need Driver CPC.
CONTACT US