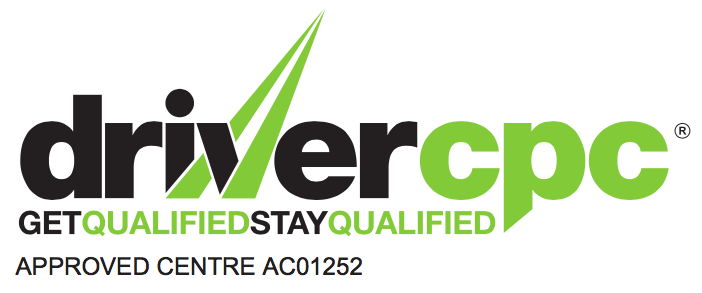 Driver CPC Training Course Dates
The next Transport Manager Refresher course run by the RHA at ours is June 26th and 27th 2023.
We are trying to get enough numbers for the RHA to run a PCV Transport Manager Refresher course at ours later on this year, do you know anyone who might be interested? If so please can you let me or them know.
Both the above courses are recognised by FORS and the Traffic Commissioner and are suitable for anyone working within the transport/Coach industry including Managers, drivers, office staff, maintenance etc . The cost is £260+vat which includes 14 Driver CPC hours if required.
May
17th – First Aid
22nd – FORS Approved Safe Urban Driving
25th – Driver Welfare

31st – Emergency First Aid At Work
June
3rd – Yearly Refresher
8th – Yearly Refresher
9th – Driver Welfare
16th – Tachographs and Walk round Checks
21st – Emergency first Aid at work
23rd – FORS Approved Safe Urban Driving

24th – Driver Welfare
July
7th – Driver Welfare
14th – Tachographs and Walk round checks
21st – FORS Approved Safe Urban Driving
22nd – Emergency First Aid at Work
26th – Emergency First Aid at Work

28th – Yearly Refresher
August
5th – FORS Approved Safe Urban Driving
10th – Professional Driver
11th – Yearly Refresher
16th – First Aid
18th – Tachographs and Walk round Checks.If none of the above dates are suitable for you please let me know and i'll see if i can arrange a day more convenient to you
19th – Yearly Refresher
Finally, as you know Mental Health is very much in the spotlight and they are trying to get the government to make it mandatory to have a Mental Health First Aider as well as a normal First Aider in all workplaces. Since August last year we have been delivering various levels of Mental Health First Aid courses accredited through Qualsafe/Ofqual.
Driver CPC Training
The courses we offer at present are:
TACHOGRAPHS AND WALK ROUND CHECKS – This covers all the legal requirements for operating both a digital and analogue tachograph. Operator licencing, the role of DVSA on the roads, and concludes with an in depth look at the Daily Walkround Checks.
FIRST AID – This gives you basic first aid skills and can also count towards an Ofqual approved Emergency First Aid at Work qualification.
YEARLY REFRESHER – This is just a general update on industry news, a recap on tachographs, safe loading, safe driving, and highway code.
DRIVER WELFARE
PROFESSIONAL DRIVER
FORS APPROVED SAFE URBAN DRIVING
Please remember when booking Drivers CPC the DVSA no longer allow the same course to be done twice in a 5 year period (unless it is First Aid on a 3 year renewal or Tachographs after a large amount of infringements) and the 2024 deadline is getting close
Beech Forklifts has been delivering Driver CPC training along with our Forklift, First Aid, Plant and other industry related subjects for many years.
We offer all courses in 7 hr JAUPT approved blocks which can be delivered at your place or ours. We get people for Driver CPC Training from Preston, Lancaster, Blackpool, Blackburn, Lancashire, Cumbria, and North West England. Please contact us.
Yearly Refresher
This course is a round up of lots of CPC topics including , HSE, Load Securing, Tachographs, Highway code, Health Eating, Mental Health. It is a good all round catch up course
Driver Welfare CPC
Our course focuses on drivers health and improving mental well-being. It was developed to make drivers more aware of what they eat and how it effects them overall, through both their work and private life.
Our course also looks at drivers mental health as well as the highway code. We examine all facets to ensure all drivers can benefit. Our course finishes off with a brief look at Manual Handling to help demonstrate proper handling techniques. It's a very diverse course but one that is sure to benefit drivers in a wide variety of ways.
Professional Drivers CPC
Our CPC course looks at what is expected of a professional driver , from passing their first test to looking into the benefit of drivers becoming employed or self-employed, highway code refresher, safe loading, driver hygiene, amongst other things
FORS Safe Urban Training CPC
Our FORS Safe Urban Training driving course is designed by Transport For London to be delivered to professional drivers to raise awareness of the risks on the road in relation to vulnerable road users.
Our FORS Safe Urban Training is available in Preston, Blackpool, Lancashire, Cumbria, and the North West England. This training course will be invaluable to drivers and companies looking to get FORS Accreditation or if you are just looking to raise awareness of venerable road users
Tachographs and Walk Round Checks CPC
This course covers a drivers insite to the Operator Licence, EU drivers hours, how to use both analogue and digital tachographs and finishes the day with a look at how to complete an effective Walk Round Check on a vehicle
Did you know 85% of faults found at the side of the road could have been spotted by a properly done Walk Round Check??
CHECK YOUR COMPLETED DRIVER CPC HOURS HERE
The Driver Certificate of Professional Competence (CPC) became a legal requirement for everyone operating an LGV vehicle over 3.5 tonnes from September 2009.
Drivers must undertake 35 hours of training every five years in order to meet the CPC requirement. The training must consist of approved courses and we are proud to be able to offer these.
So, whether you are a driver or fleet manager, we can offer you the assistance and expertise to help you prepare and adjust to this new legislation.
What is Driver CPC?
Driver CPC has been developed as a requirement of the EU Directive 2003/59, which is designed to improve the knowledge and skills of professional LGV and PCV drivers throughout their working life.
There are two parts to the legislation:
The Initial Qualification that must be achieved by new LGV and PCV drivers along with their vocational licence to enable them to use their licence professionally.
Periodic Training, which involves all professional drivers undertaking 35 hours of training every 5 years.
Why has it been introduced?
To improve the knowledge and skills of lorry and bus drivers – helping:
road safety (and thus all road users)
the road freight and passenger transport industries (better staff performance, better recruitment and retention, more economical vehicle usage)
professional drivers (skill levels and maintenance, career opportunities, professionalism)
the environment (reduced fuel consumption and vehicle wear)
Why is it important?
Driver CPC has been introduced across Europe to improve all drivers' knowledge and skills within the industry. It will be necessary to be legally complaint by September 2014 for LGV.
Is Driver CPC mandatory?
Yes – it is mandatory for all professional LGV drivers.
How does it differ from Transport Managers CPC?
CPC (Certificate of Professional Competence) is the qualification needed to operate an 'O' Licence. Although the new legislation is called Driver CPC its full title is Driver Certificate of Professional Competence. This should not be confused with the Transport Managers CPC.
Which drivers of what vehicles does it affect and from when?
New drivers acquiring an LGV vocational entitlement (C1, C1E,C or CE licence) after the 10th September 2009 will have to obtain the initial Driver CPC in addition to their licence to drive professionally.
Existing drivers who already hold a vocational licence on the 10th September 2009 (LGV) are exempt from the initial Driver CPC. This is known as "acquired rights". However, they still have to take periodic training consisting of 35 hours every 5 years.
What size of fleet is included?
Any size fleet are included within the Driver CPC legislation, From a' one man band' to a large corporation. If the company employs professional PCV or LGV drivers they must take their Driver CPC training to comply with this EU regulation and validate their driving licence.
Are there any exemptions?
The DVSA guide sets out examples and tells you if the Driving and Vehicle Standards Agency (DVSA) thinks you'd be exempt in some situations. However, this doesn't carry any legal weight.
Only a court can make a decision on how the rules about Driver CPC are interpreted.
You should get legal advice if you're not sure if you need Driver CPC.
CONTACT US